February calls for some home maintenance to-dos!
We checked out First American Home Warranty's website and found a February Home Maintenance Checklist – You should visit their site for a complete guide on what you should be doing to your home this month. View their quick guide below!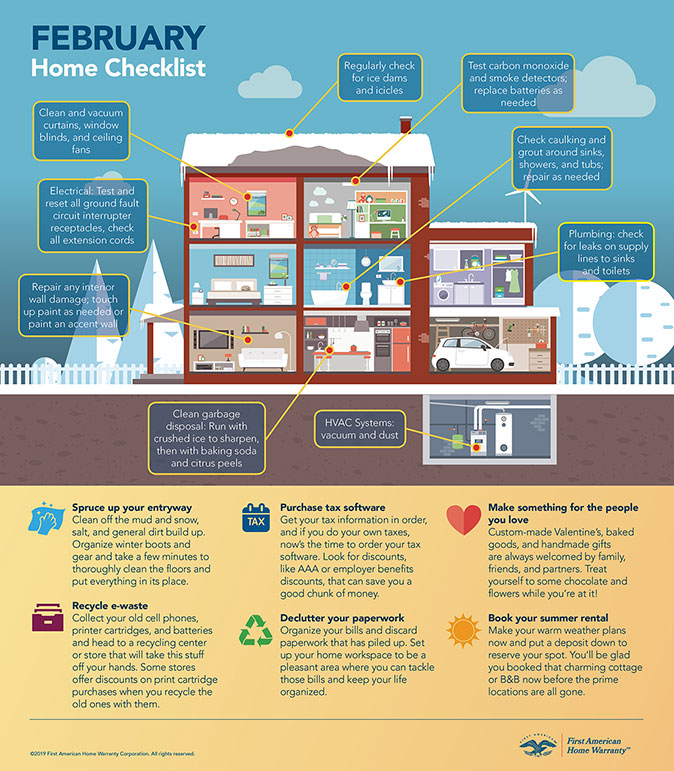 What is on your to do list for the month of February? We would love to hear! Leave us a comment or DM us on Facebook or Instagram!
---
Ryan Reynolds Team, LLC : Unlimited Opportunities, Exceptional Experiences

ryanreynolds@kw.com

(614) 726-6971